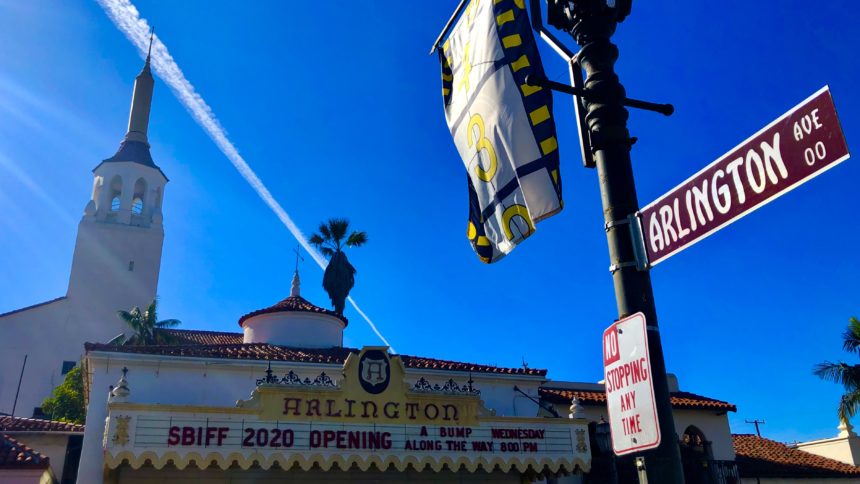 An economic boost boost is expected when thousands of people take part in the Santa barbara International Film Festival starting January 15th. (John Palminteri)
SANTA BARBARA- Calif. - Thousands of people are about to descend on theaters, and area businesses, throughout downtown Santa Barbara day and night starting Wednesday for the Santa Barbara International Film Festival.
It's an economic boost for the area that could not come at a better time considering the challenges with shifting ownerships and leasing changes that have drawn concerns.
This spotlight event has been a spike for many owners. This year it comes earlier.
"We always look forward to the film festival every year," said 1114 Crafthouse and Kitchen General Manager Chris Getz. The restaurant is located in the heart of the theater district in the La Arcada Court near State and Figueroa.
They are adding decorations, and booking pre and after parties.
"It creates a nice spike with locals that come out, a lot of people from out of town, some movie stars," said Getz. "They want to be able to go out and experience Santa Barbara and we're right in the middle."
The Film Festival keeps a steady stream of people up and down the street, in and out of businesses and filling local hotels.
It is normally at the end of January but this is a special year, with the Oscar nominations and the Academy Awards moving up.
"And because we are always the film festival after the nominations are announced we needed to move up," said Roger Durling, the Santa Barbara International Film Festival Executive Director. The Oscar nominations were announced Monday morning.
More than a dozen theaters will be taking part in the film festival up and down State Street. The biggest crowds will be at the Arlington Theatre for the special events and tributes. It seats more than 2000 people. Some of the events are already sold out.
Roger McCririck who manages the "Silver and ..." jewelry outlet next to the Metro Theatres said, "January is always slow, it is a good time for them to come in, and generates a lot of people here in town."
The store has been here for 27 years. It has displays right where the movie fans gather.
"They usually have to wait an hour before they go to the movies," said McCririck
That leads to a lot of browsing and buying at the silver store and throughout the area.
"We usually make sure the store is stocked really well. And usually have someone else coming in helping us."
Adding staff is something many downtown businesses plan to do in areas where the crowds will increase. "For all of our staff there's going to be extra shifts and extra hours so it is always a good time," said Getz. The employees say they look forward to the additional income at a time when the foot traffic might fall off in January.
There are special days and times in addition to the tribute nights that will generate big crowds.
There's a free film at 2 p.m. daily at the Lobero Theatre that holds 600 movie fans.
There will also be the free Apple Box weekend films at the Arlington. This year those movies will be Frozen and Frozen 2 – Saturday, January 18 at 10:00 a.m.. Toy Story 4 – Sunday, January 19 at 10:00 a.m.
Frozen 2 (Encore) – Saturday, January 25 at 10:00 a.m.
The Santa Barbara International Film Festival runs January 15th through the 25th.
For a complete listing go to : https://sbiff.org/